EGO Power+ Line Trimmers & Brush Cutter
Powered by the ARC Lithium battery, the EGO Power+ line trimmers and brush cutter give you all the power you need to tackle the toughest jobs.
Our range of brush cutters & grass trimmers
Our range includes the world's first self-winding grass trimmers with Powerload™ technology. The grass trimmer kits come with an ARC Lithium™ 56V battery, which run the tools with minimal noise, emit zero emissions, and vibrate less than petrol equivalents.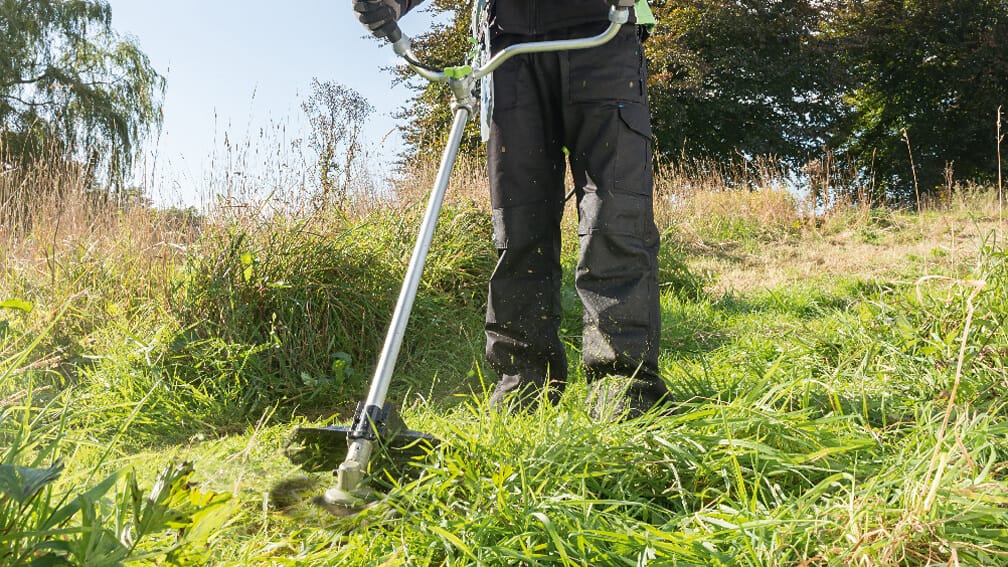 Powerful

I've used the trimmer all summer around some pretty touch weeds and fences. The power compares to my gas trimmer. I never get super fatigued because the balance is pretty good on the trimmer. I've only had to replace the strings once and it was pretty easy when following the instructions.

Anchorman49

Buy it. You won't be disappointed

I hate string trimmers. The gas ones die after 2 years, the string is a hassle, and they are loud and vibrate in your hands. Well this one is better designed, smooth, reliable, and lasts a long time on a charge.

GasMan

Fantastic product

This trimmer is quiet and powerful. Not at all what I was expecting. EGO has gone above and beyond with their products and have blown the competition away. I have used electric equipment before with poor results. The EGO Trimmer is fantastic.

Zack