EGO Power+ Blowers
Powered by a high-efficiency brushless motor, the EGO Power+ blowers feature jet turbine technology and large diamater tube to give maximum airflow.
Our range of cordless leaf blowers
With an emphasis on control, our range of cordless leaf blowers are loaded with features that help you tackle all areas, from the delicate, to the tricky and the wet. And powered by a battery that delivers the highest energy capacity of any handheld on the market, it's more than enough to clear up even the biggest windfall. Certain blower models are available in a money-saving kit with battery and charger.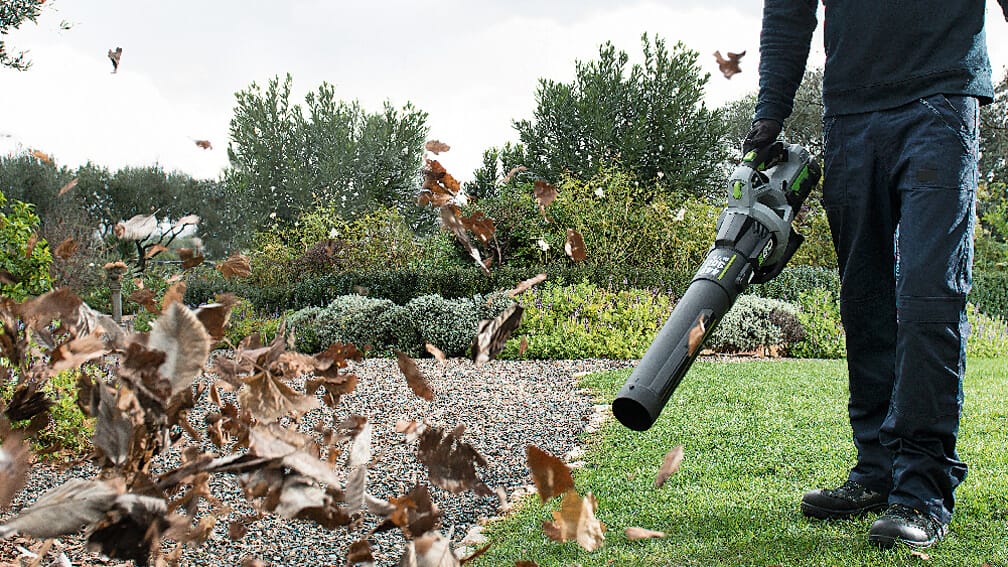 This is the best blower ever!!

I have had this for a month and love it! It is lightweight, battery charges fast, and is great for blowing leaves, fir needles, and whatever else falls on my long, cement driveway! One does not need to run this on high power, or with the turbo - that just used up the battery faster

Leaf Lady

Great Blower

This blower has never failed me in two years of use. It has the power to lift wet, stuck maple seeds, dirt, leaves, sticks and most debris you will find on sidewalks and driveways. The variable setting is very useful and the turbo thumb button is easily pressed to get more power to blast stuff away.

GreenMower

Just love it

I am a Grandma approaching 70 and I purchased this after reading the reviews. Living in the north woods I needed all the power this wonderful tool has. My yard is quite large and the battery recharges very quickly. As far as power it has lots, and the balance is great.

Up North Grandma