EGO Power+ Mowers
Tackle any size lawn with less noise, lower running and service
costs and zero emissions with the EGO Power+ mower range.
Our range of mowers
Cuts like a petrol mower. Just cuts out the petrol. Discover our significantly quieter, zero emission battery powered lawn mowers which offer you lower service costs and a variety of large cutting capacities.
Cutting height adjustments (mm)

25mm-100mm, 10 settings

Functions

Mulch, collect, side discharge

Cutting height adjustments (mm)

25/35/50/65/80/95

Functions

Mulch, collect, side discharge

Cutting height adjustments (mm)

25/35/50/65/80/95

Functions

Mulch, collect, side discharge
Technology Beyond Belief
01/

Zero emissions during use

Our Arc Lithium battery gives petrol-matching power but without the fuss and fumes

02/

Less noise and Less vibration

EGO Power+ tools often operate at lower noise and vibration levels than traditional petrol-powered tools

03/

Save time

No more trips to the petrol station. No time-consuming servicing and maintenance to slow you down

04/

No petrol to store

Instead, EGO's rapid charger refuels batteries in as little as 25 minutes – less than the run time you get from a full charge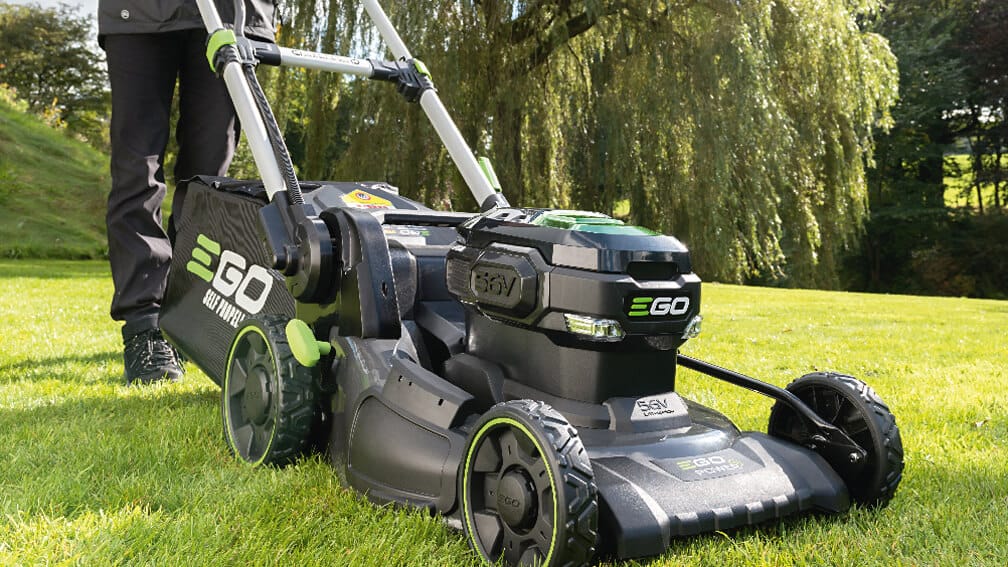 Goodbye gas

Have owned this mower for 2+ years now and love it. The freedom from gas and oil, and all the complications of a gas engine is so great.

Shane2017

Best purchase ever

I purchased this Lawn Mower 2 years ago and it has been a complete dream. No more gas or oil to worry about, just charge and go

Ramosb523

Best cordless mower ever!

Powerful. Lighter than my previous cordless. Battery removal is easy! Mulches well, and makes bagging leaves a whole lot more efficient. Cuts grass well, stores adequately.

Catdad