THE NEXT STEP IN OUR PETROL TAKEOVER?
SPONSORSHIP OF BRITAIN'S BEST LAWN 2017!
The hunt to find Britain's Best Lawn is back!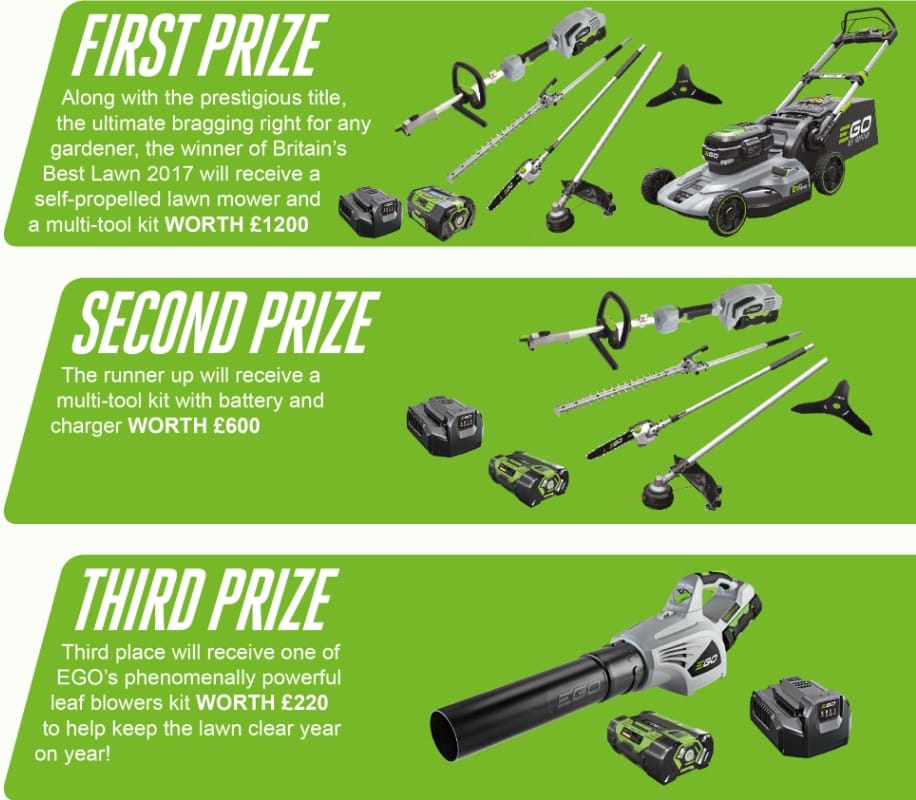 For 12 years Britain's Best Lawn has celebrated dedicated and passionate gardeners and has amassed a great number of loyal followers. Previous winners have shown off their incredibly healthy, precisely cut and weed-free grass, after passionately tending to their garden for hours on end.
And now, we've taken over the sponsorship of the competition as the next stage of our petrol take over and we're calling upon our dealers to help spread the word. Do you think Britain's Best Lawn is in one of your customers' gardens? Then encourage them to enter!
Steve Roskell, EGO's European Marketing Director, commented: "Gardeners and machinery dealers are familiar with Britain's Best Lawn so what better way to progress our takeover of the petrol sector than sponsoring Britain's Best Lawn? EGO is about championing pioneers, quality and innovation so we're looking for a gardener and a lawn that embody these qualities.
 
"Britain's Best Lawn isn't so much about traditional stripes and manicured edges anymore. It's about having perfection but without endless hassle and fulfilling the needs of modern gardeners who are seeking convenience, but also power and flawless precision – all the things that EGO can deliver but with less noise, no fuss and no fumes!"
 
Along with the prestigious title, the ultimate bragging right for any gardener, the winner of Britain's Best Lawn 2017 will receive a self-propelled lawnmower and a multi-tool kit, worth £1,200. The runner up will receive a newly developed multi-tool kit with battery and charger, worth £600, and third place will receive one of EGO's powerful blowers, worth £220, to help keep the lawn clear year on year!
 
For more information, and to enter the competition, visit www.britainsbestlawn.co.uk.