Showcasing the Best Lawns in Britain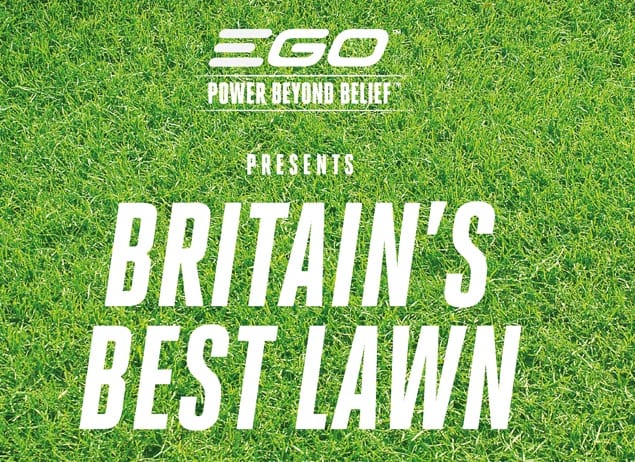 The shortlist for Britain's Best Lawn has been announced and three dedicated gardeners will now await the judge's decision before one will be crowned the winner.
Ego Power+ sponsor the Britain's Best Lawn competition
For 12 years, Britain's Best Lawn has celebrated passionate gardeners who want to show off their lawns. Previous winners have boasted precise cuts of incredibly healthy, weed-free grass showing how they have spent hours meticulously tending to their garden, and now one of three shortlisted lawns in Peterborough, Doncaster and Exeter could win the competition, sponsored by EGO Power+.
Along with the prestigious title, the winner will also receive a lithium-ion powered self-propelled lawnmower from EGO as well as a multi-tool. The runner up will receive a multi-tool kit worth £600, and third place will receive one of EGO's leaf blowers.
John Tidswell in Peterborough is one of the enthusiastic final three. John and his lawn in fact came in second place in the 2015 competition so re-entered this year in hopes of clasping the top spot. John's lawn is his pride and joy; he mows it every day during the peak of the lawnmowing season to keep it perfect and even wanted to mow it on Christmas Day!
Kevin Morgan in Exeter mows his lawn around three times a week and regularly changes the design of his lawn from precise stripes to symmetrical swirls and perfect circles, always keeping it beautiful and interesting.
Challenging John and Kevin is Stuart Grindle in Doncaster whose garden is used to being in the limelight. Stuart opens his garden to the public each year and has raised thousands of pounds for charity. He confesses to working around 30 hours a week tending to his garden and cuts the grass twice daily every other day to keep grass at a precise five mm height!
The results will be announced in early September.